Home > News > JSP Joins PlastikCity Procurement Platform
Publication date: 19.08.2022
Global specialist in sustainable thermoplastic foams, JSP, has joined PlastikCity to promote its market-leading range of expanded foam materials. With a unique combination of properties, ARPRO (EPP) and ARPLANK (EPE) are ideally suited to demanding applications in the automotive, packaging and HVAC industries.
With offices around the world in the UK, Europe, Asia and the Americas, JSP is a global leader in the manufacture and development of expanded polypropylene (EPP) and expanded polyethylene (EPE) particle foam materials.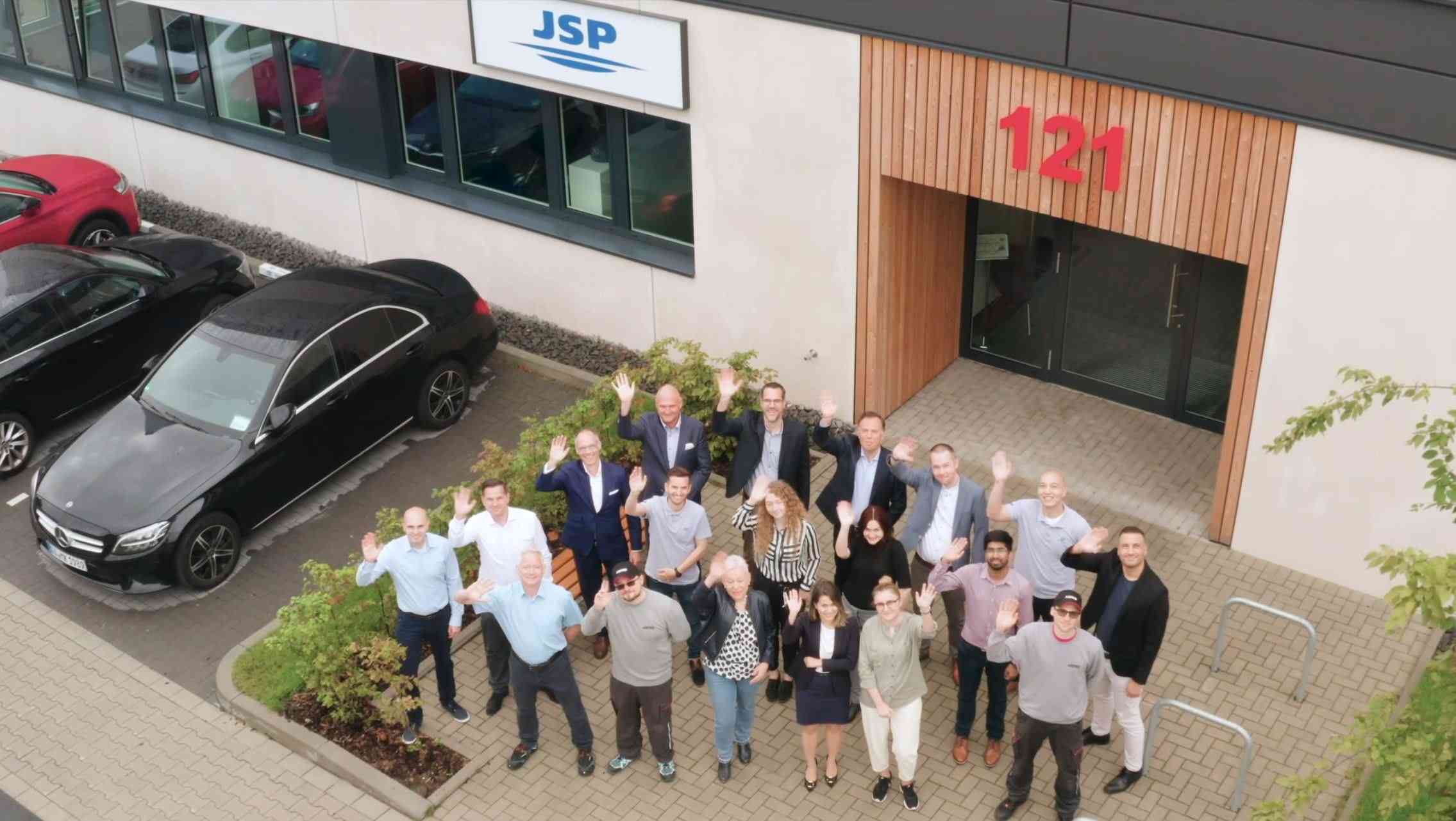 From its state-of-the-art development facilities in Germany, France and the Czech Republic, JSP pushes the boundaries of its manufacturing process to develop new materials, new grades, and continuously develops EPP and EPE products and applications that accelerates the customer and environmental benefit.
In Europe, JSP manufactures two products: ARPRO and ARPLANK, both class-leading expanded polymer foam materials.
PlastikCity Partnership
In June 2022, JSP joined the PlastikCity platform, the online procurement portal dedicated to providing a modern, efficient way of sourcing goods and services within the UK and Irish plastic industries, to promote the benefits of ARPRO and ARPLANK to the UK and Irish market.
Now in its tenth year of business, PlastikCity connects buyers with the leading suppliers of plastic-related products and services, all on one dedicated website.
Will Clarke, PlastikCity's Partnership Manager commented on its new partnership with JSP:
"PlastikCity is delighted to have JSP on board, offering its range of innovative EPP and EPE materials in our Specialist Polymers category.
"After discussing the benefits of expanded foam materials with the JSP team, it's clear to me the company has a real passion and commitment to innovation and sustainability and has already made significant progress towards creating circular models for its products.
"We feel JSP is a great match to the PlastikCity ecosystem, and we're pleased to diversify our website offering further by representing both ARPRO and ARPLANK, materials which I think will play a vital role in our future circular economy."
What is ARPRO? Lightweight, Sustainable and Energy Absorbing
ARPRO is a highly versatile expanded polypropylene (EPP) material available in a range of grades and colours, with a unique combination of properties.
As a 3D engineering polymer, APPRO delivers energy absorbtion with high structural strength at a very low weight, as well as exhibiting strong chemical resistance, and thermal and acoustic insulation properties.
All grades of ARPRO EPP material are 100% recyclable, and with ARPRO Recycled grades containing up to 25% recycled content available, it is an ideal material for future-proof applications where the use of sustainable materials is a key focus.
Sustainability is a key focus for JSP; launching the first recycled grade: ARPRO 5135 RE in 2008. This grade consisted of 15% recycled content, and there is now a demand from EPP sectors to increase the quanitity of recycled material. JSP has embraced this challenge to develop a grade with a composition of close to 100% recycled material - ARPRO REvolution is born.
Read a recent case study where sporting retailer DECATHLON selected ARPRO 35 Ocean as the material of choice for its new range of bodyboards, as the grade contains 15% maritime industry waste.
The various environmental, energy absorption and insulative benefits of ARPRO help to maintain its status as the material of choice for many applications in the automotive industry (eg. impact protection), and in the packaging and HVAC (heating, ventilation and air-conditioning) industries.
ARPRO is also ideally suited for various other essential or new innovative prototyping uses across the construction, engineering and packaging industries.
ARPLANK: Sustainable Packing Solutions
ARPLANK is a highly resilient closed-cell bead foam product made from expanded polyethylene (EPE). Moulded into isotropic blocks, ARPLANK offers a high-quality and protective packaging solution which is 100% recyclable and in Europe, made from 25% recycled content.
ARPLANK is ideally suited as an energy absorbing cushioning material for products requiring shock absorption, vibration dampening, insulation and chemical resistance.
Please visit www.ARPLANK.eu for more information.
More than a Material Supplier
APRRO and ARPLANK are supplied by JSP, a global polymer business with decades of experience serving the automotive, construction, packaging and engineering markets with its range of expanded polymers.
With a focus on environmental and product performance, JSP works closely with its customers to turn their ideas into sustainable solutions, using a collaborative design approach.
Using this experience, JSP can guide you through the entire manufacturing process, from design, feasibility, prototyping and setup, all the way to final moulded parts.
Your Idea is Our Challenge
JSP's team of experienced engineers are ready to optimise your idea in terms of cost, weight savings, and CO2 emissions.
If you can think it, JSP can design it. Challenge JSP's engineers – get in touch today!